When visiting a new place, we want to fit in as much as possible in the time we have.
Sometimes, it can be hard to plan everything from a distance, however, the technology now-a-days can help us a lot in planning everything!
In this post, I'm going to recommend some websites and Apps that might help you a lot with all the planning and when you're already in Madeira!!

Most travellers that I've met want to go on walks and explore our mountains. There are some trails that are pretty straight forward, however, there are others that might be more challenging finding all the right detours.
I've been using an App for the last few years that has "saved me" a few times up in the mountains. It's called Mapy.cz, it has very detailed maps, you can download the maps and use them offline.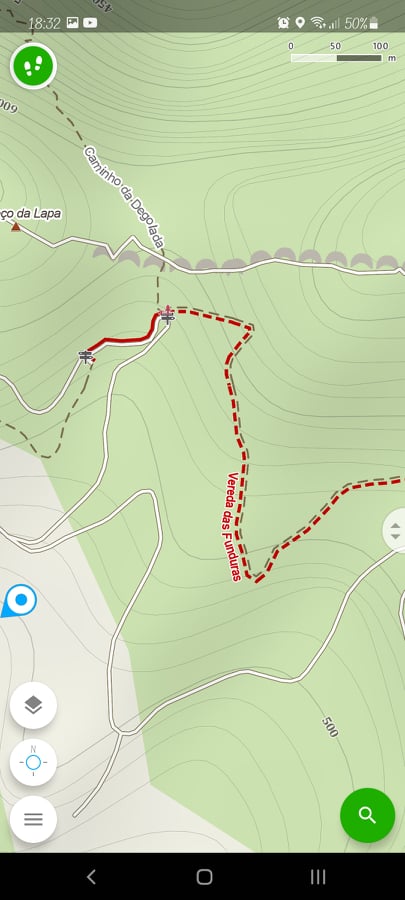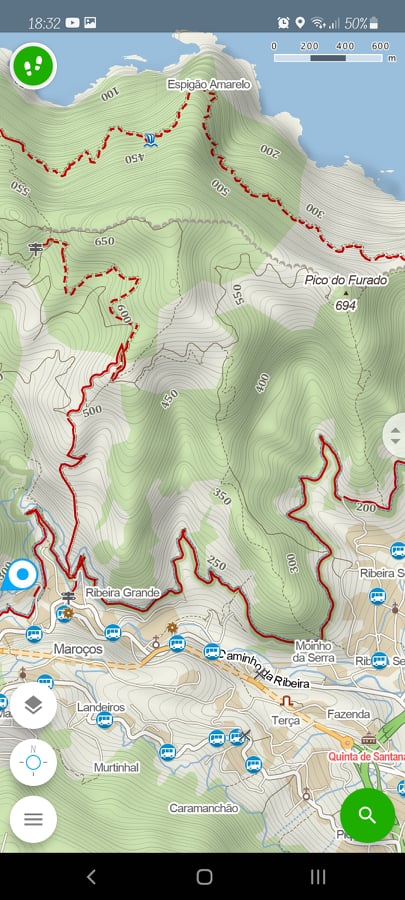 For me, this app is much more reliable than Google Maps! With Windy Maps, you can also record the trails you've done, you can plan routes in advance and it can even estimate the distance and time it should take!

If you need to get some ideas of nice walks, where they are, difficulty and some other details, Walk Me Guide is a great tool.
However, do not trust it 100%, as some walks aren't exactly back and forth (although any walk can be back and forth!).
You can check some walks with the Walk me Guide and then study the route on Windy Maps!

Before you plan to go on a walk, you should check first if it actually open. The Visit Madeira Website has all that information.
In this website, you will not only find the Recommended Walking Trails, but also the upcoming events, places to stay, recommended activities, all licensed tourism animation agencies, licenced guides, info about buses, etc.

We see more and more of our visitors trying to explore the island by themselves, going on local busses.
Even as a local, I still struggle quite a bit with all the different busses we have for the different parts of the island. Let me try and break it down for you.
To go around Funchal, you use the Company Horários do Funchal.
To go to somewhere west of Funchal (Câmara de Lobos, Ponta do Sol, Porto Moniz…), the company you have to look for is Rodoeste.

Caniço is the second largest hotel area in Madeira. It's in this town that you find the Cristo Rei Statue, on a beautiful viewpoint where you can see Funchal, where there is a pebble beach on a Marina Nature Reserve (Praia do Garajau) and it's in Caniço de Baixo that you find companies like Manta Diving Centre. To go to this town, you can use the Bus Company Empresa de Automóveis do Caniço.

To go to (most) places in the East, the busses you have to take is SAM. This is the company that will take you to Machico and to Ponta de São Lourenço, for example.
It is also the company that runs the Aerobus. More info here.

Now, to go to places like the Nuns' Valley, Santana, Santo da Serra and Camacha (e.g.), you still use Horários do Funchal, but the Interurban Routes.

Keep in mind that the buses take a really long time to get almost anywhere. I've met quite a few people that wanted to visit different villages or do walks using public transportation. However, to go from Funchal to Porto Moniz with a local bus, might take more than 3 hours! (one way).
It can be useful if you actually stay there, but if you go and come back to Funchal, you basically spend at least 6 hours on a bus and probably only see one village! If this is your plan as well, I would advise you to hire a tourism company and go on a mini bus or 4x4 tour instead!

If you need a taxi in Madeira, you should use Taxiin App. You can order a taxi on the app and it will tell you how much the trip is going to cost. A good "replacement" for Uber, as Uber has been cancelled in Madeira.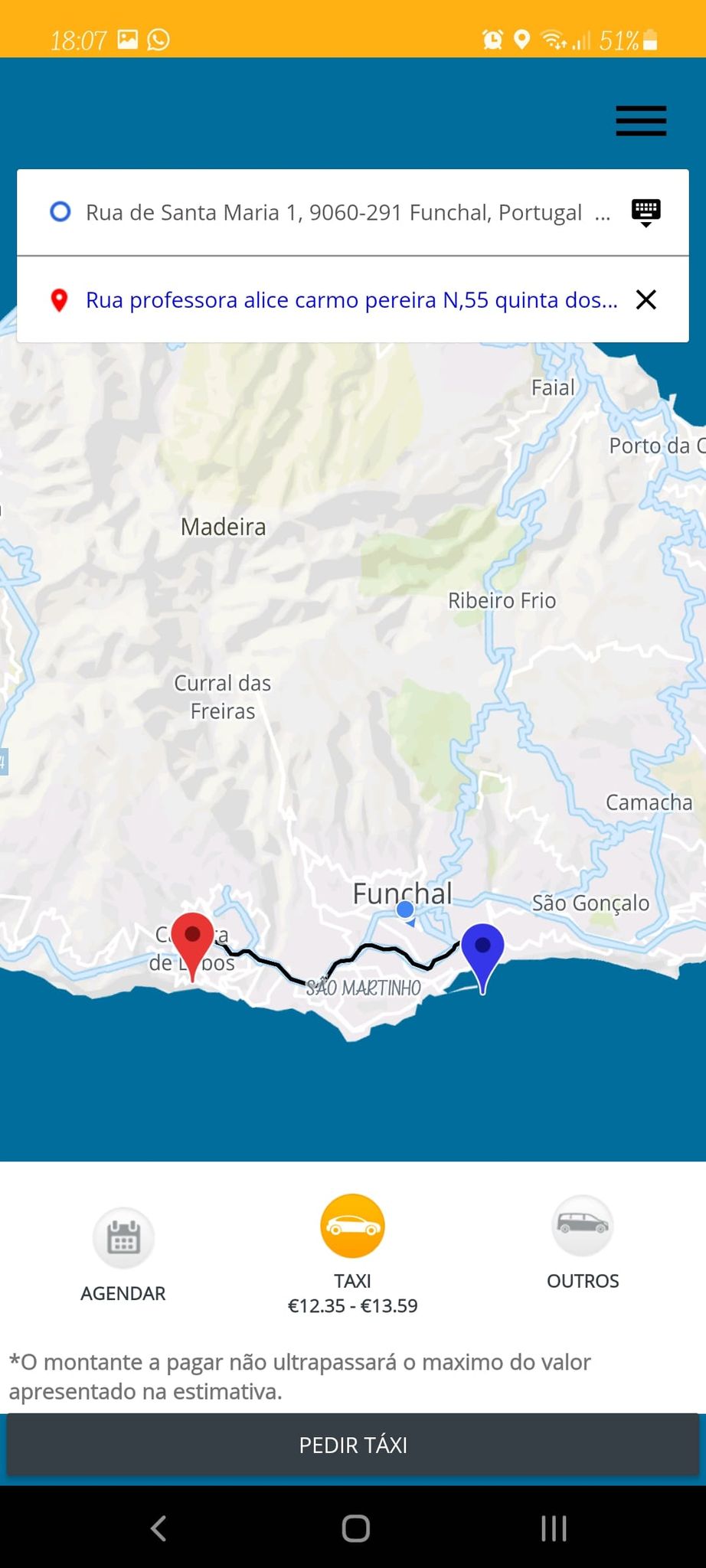 Locals are known for not really trusting weather forecasts. Madeira has a few different microclimates. It might be sunny in Funchal, but raining in Machico; it can be pouring rain in the North and nice and warm in Calheta!
Windy is possibly the best app/website to actually see the forecast and not only in Madeira. It's a weather radar, so it's quite accurate!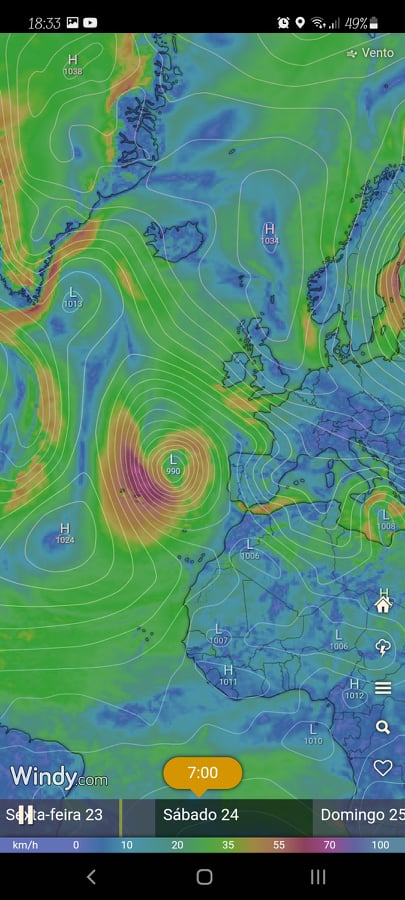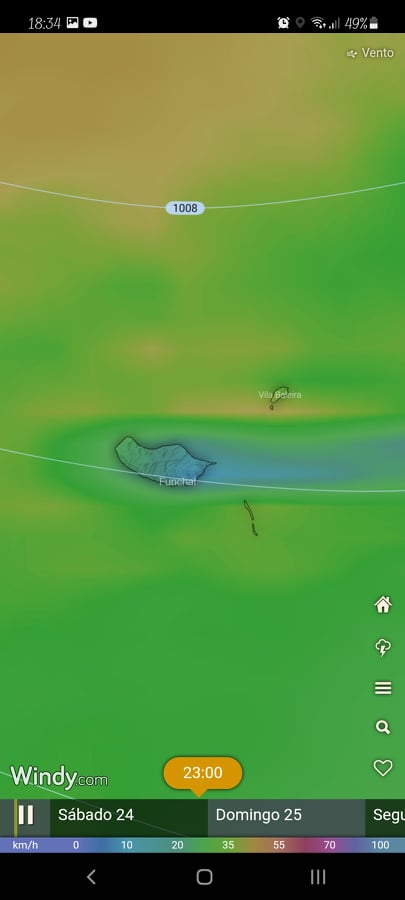 One other thing that might help you know how the weather is somewhere on the islands, is the webcams. There are quite a few around Madeira and it's very useful, especially if you want to watch a sunset in Pico do Areeiro!You can find them here.

For restaurants, I advise you The Fork.
I'm sure that some of you already know this app!
It tells you the average price people normally spend in that certain restaurant, it says which kind of food they serve, sometimes there are very good discounts and it also has a rating for each restaurant.

Some of the apps I mentioned in this post (Windy, Mapy.cz, The Fork) are not exclusive to Madeira, however, they are extremely useful here and can definitely make our lifes a bit easier sometimes!

I hope you find this info useful!
Hope to see you in Madeira and in one of my tours soon!