As some of you know, recently Romeu Curto started collaborating with the Free Walking Tours Funchal.
Other than being a great and enthusiastic guide, Romeu is a musician!
Romeu was born in mainland Portugal, in Covilhã and started learning Guitar from a very young age.
Romeu was playing in a Guitar Orchestra that performed concerts in Portugal and in other countries around Europe, such as Spain and Italy.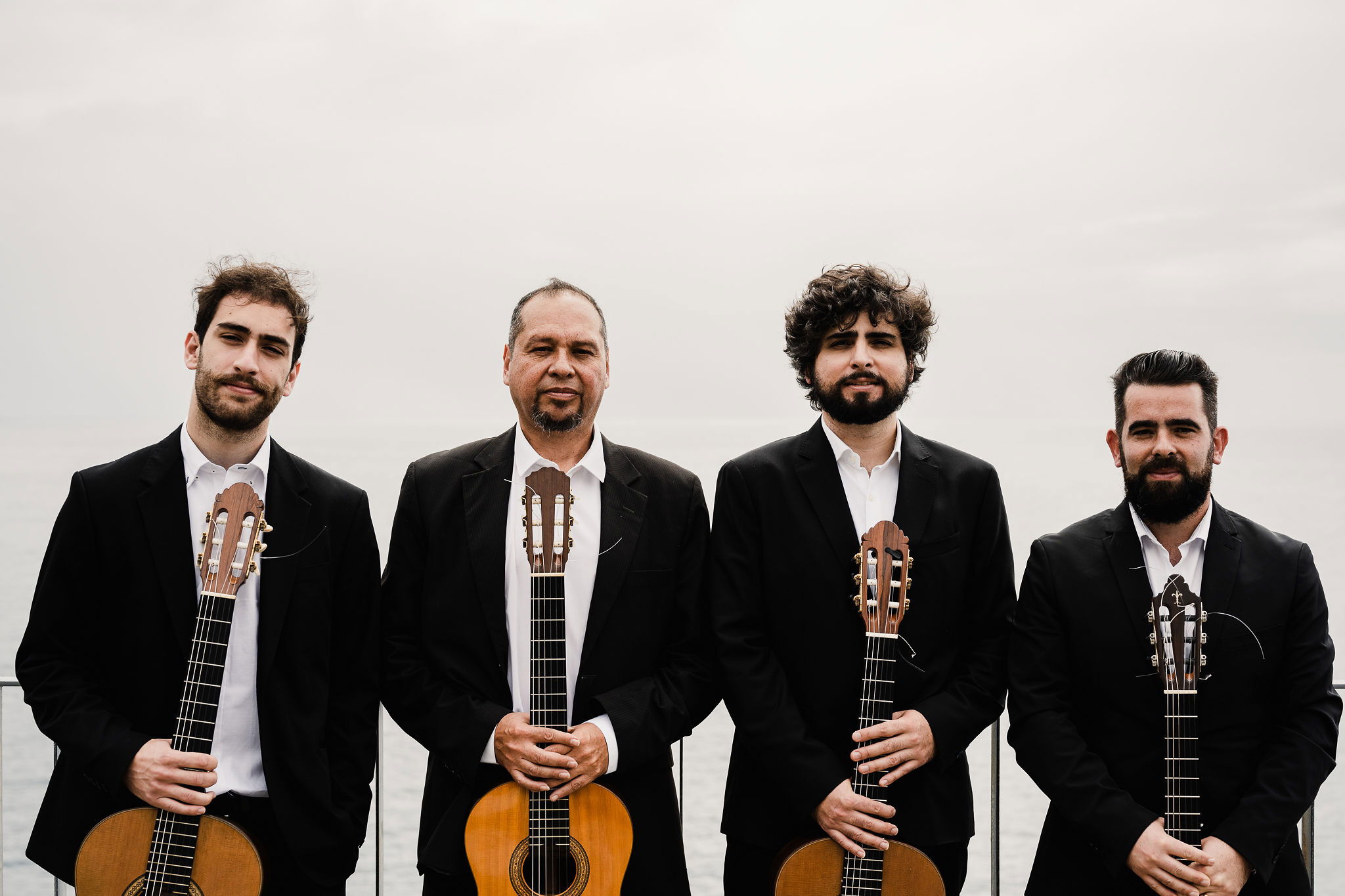 In 2015, Romeu started University and in 2021, he finished his Master's Degree in Music Education.
In the meantime, he co-funded the Duo Rubrum with the singer Carolina Andrade, played with Orquestra Filarmonia das Beiras and won several prizes.
Now, Romeu teaches classical guitar in Madeira's Conservatory and is one of the co-funders of the Madeira Guitar Quartet.

The Madeira Guitar Quartet aims to be an innovative and ambitious project on the Island. Based in Funchal, this project goal is to reach everyone everywhere in Madeira and through the complicity and diverse experience of these four instrumentalists, enrich the repertoire performed by this formation.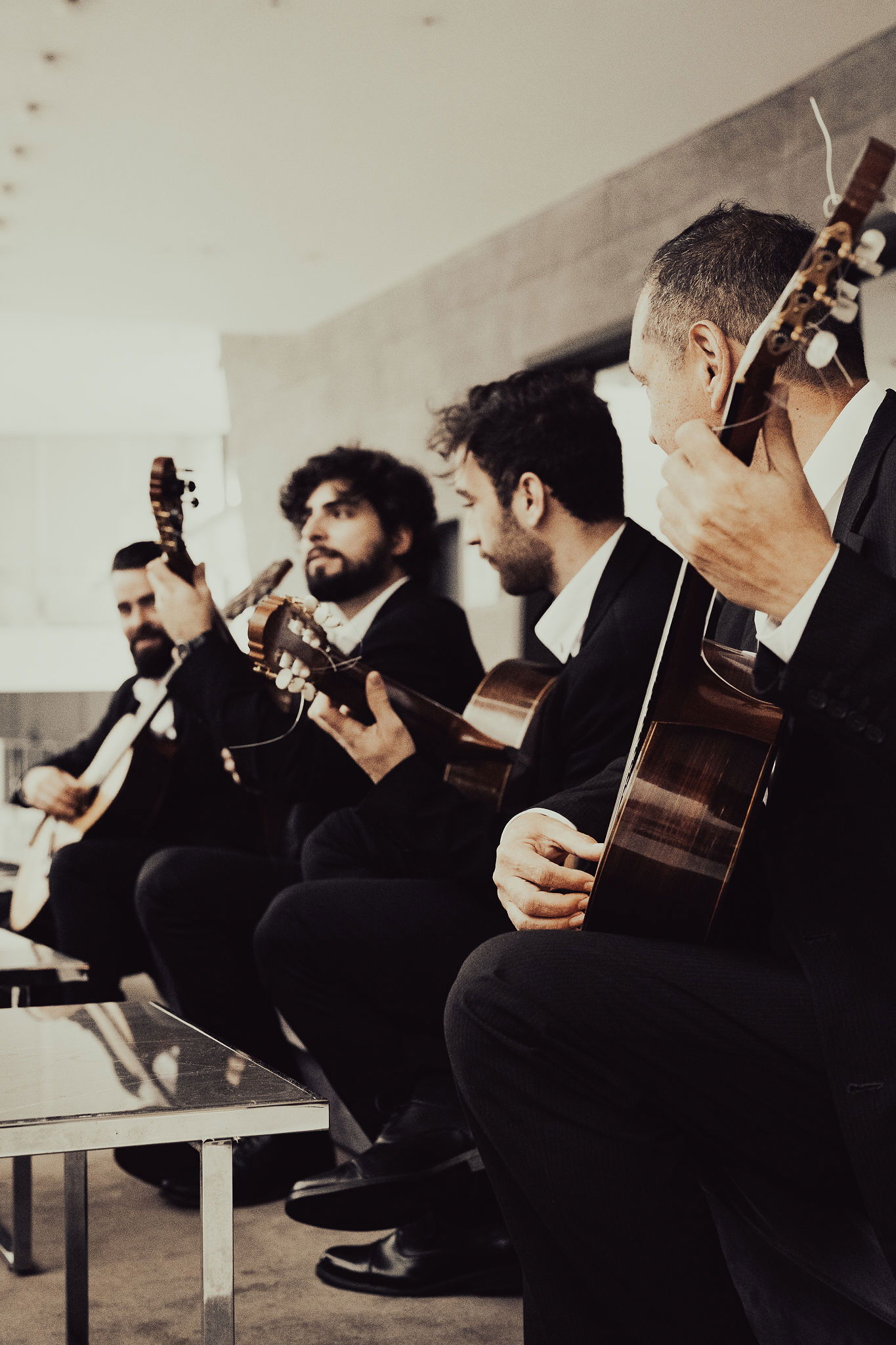 Romeu plays with 3 other musicians.
Let's get to know them!

Emanuel Ramiro Abreu Faria is from Madeira and started playing braguinha at the age of 7 and soon joined a mandolin group in which he played for 10 years, until 2003. With this group, Emanuel played several concerts, toured in Mainland Portugal and taught several initiation courses in classical guitar playing.
At the age of 8, he started studying classical guitar in the Madeiran Conservatory. He concluded his course in 2005 and in the meantime Emanuel has played in a Folklore Group as a player of traditional Madeiran chordophones, in the Mandolin Orchestra and is also part of several Fado related projects as Fado Guitar Player.
Since 2005, Emanuel teaches Classical Guitar in the Madeiran Conservatory and is now one of the fantastic 4 musicians of the Madeira Guitar Quartet.
João Vitorino Gouveia Monteiro was also born in Madeira.In 2006, he started the Professional Instrumentalist Course and in the following year he did an exchange program under the "Leonardo da Vinci" program in Feldkirch, Austria.
In his professional activity as a teacher, he taught classical guitar and ensemble music in music schools and at the Conservatory of Madeira, where he has been active since 2014.
As a performer, he has performed in several recitals and auditions for solo, duo and ensemble classes, in schools, conservatories, museums, churches and concert halls in Austria, Estonia, Hungary, Madeira, Porto, Golegã, Coimbra and Almada. He has participated as a soloist and accompanist in projects such as Ensamble ID, classical and fusion quartets. He is a founding member of the "Madeira Guitar Quartet".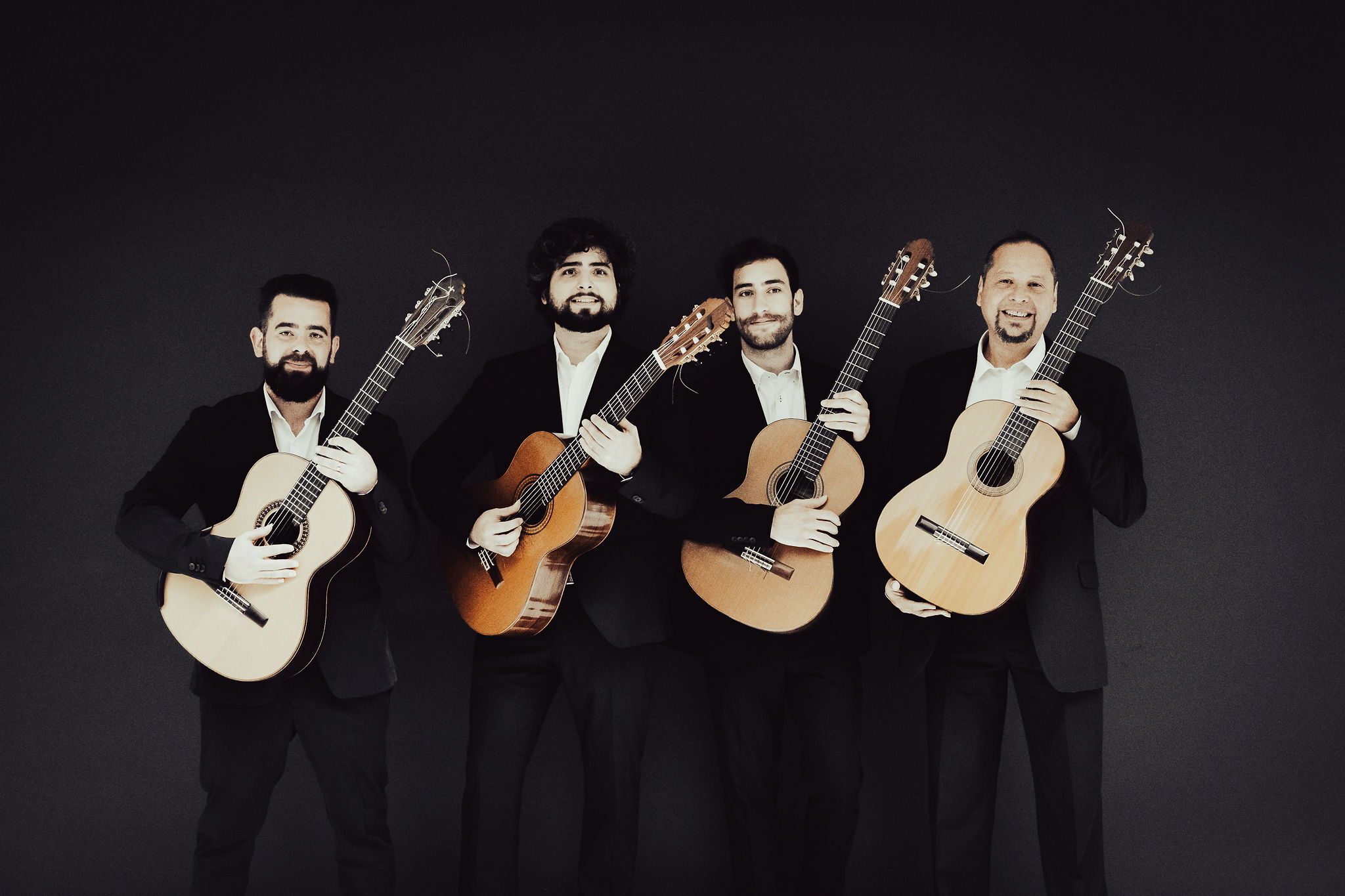 Pedro José Zamora Campos was born in Venezuela where he started playing folk guitar. Shortly after, Pedro was learning classical guitar.
At the age of 13, he played his first recital at the "Universidad Central de Venezuela".
Pedro graduated with distinction from the "Boston Conservatory of Music", where he studied with the support of the merit scholarship provided by the Ministry of Culture of Venezuela - Fundación Gran Mariscal de Ayacucho-Conac.
He has been invited to play in radio and television in Venezuela, United States of America and in Portugal.Pedro has had the chance to share his passion for music in several countries, like Venezuela, USA, Portugal, Sweden, Norway, Finland and Czech Republic.
Currently, he teaches at the Madeiran Conservatory and is also the president of the Classical Guitar Department.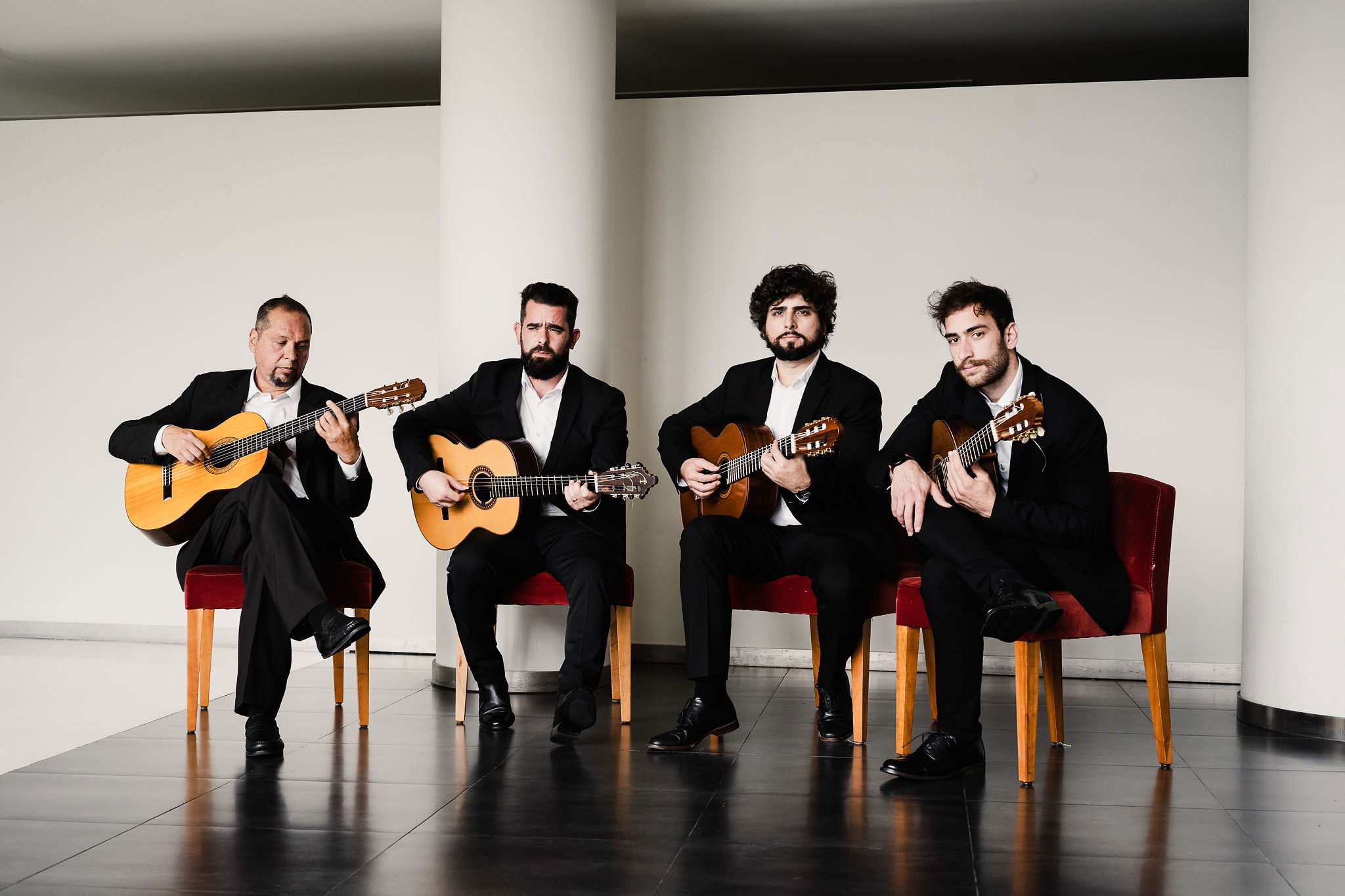 The Presbyterian Church appears as an obvious choice to host the Madeira Guitar Quartet. This is the space where this quartet feels that music makes sense to be interpreted, and for all the experience provided in a house that is almost 200 years old. All the repertoire performed is contemporary to this church, thus existing this symbolic relationship for the listener.
With the support of small partnerships, they spread the art made on the island and the culture produced on this island.The Madeira Guitar Quartet intends to follow the teachings left by Doctor Robert Reid Kalley, sharing culture and music with everyone.

The Madeira Guitar Quartet plays every Tuesday and Thursday at 9.30 pm.
Ready for an evening of Classical Music? Join their concerts!